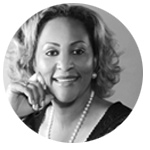 » Email: publisher@sheenmagazine.com
Kimberly M. Chapman born April 26. Married to William P. Chapman Jr. mother of two, William P. Chapman III (Tré) and Antonia M. Chapman (Sissy). The owner of Chapman Products Co., Sheen Magazine & Chapman Foundation.
Believes that life is what you make of it! And always Laugh!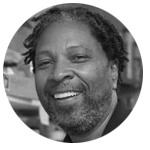 » Email: bchapman@chapmanproducts.com
William P. Chapman Jr. born June 30. Married to Kimberly M. Chapman and father of two; William P. Chapman III (Tré) and Antonia M. Chapman (Sissy). Owner of Chapman Products Co., Sheen Magazine and Chapman Foundation.
He believes that you should take one day at the time; slowly.
» Email: mktg@sheenmagazine.com
Darren Martin is a native of Columbia SC. At a young age, he was a leader and known for his musical talents and entrepreneur qualities. In high school, he was the Fine Arts award winner, which led to a full scholarship to South Carolina State College and became business manager of his class SGA. After college, he started a business and gained the reputation, in the nonprofit world, for being the recipient of the longest running faith based grant in the State of first South Carolina during 2009. He is a Certified Grants Administrator trained in several evidence based programs, a certified trainer of Wachovia's Money Smart program, and a member of Community of Anti Drug Coalition of America.
He believes that we were all created for a purpose, and it is our job to fill it!
» Email: director@sheenmagazine.com
Cristina Visnansky was born in Colombia, on November 30th. With a Bachelor degree in Business Administration from University Autonoma del Caribe, and a Commercial Management degree. She moved from New York to Greenville in 2003. After College, she works with some pharmaceutical companies, that supported government programs, helping children and their parents and also students from elementary and high schools, teaching them contraceptive methods and how to prevent sexual transmission diseases, and prenatal methods for teenagers and their parents. Married to Richard Visnansky (from Air Force). 
"I believe that if we are together and taking care our children, our future leaders, will one day be human beings able to live and lead a better world"
» Email: wchapman@chapmanproducts.com
William P. Chapman III born July 17. The son of William and Kimberly Chapman. Graduated from Woodmont High School in 2009. He plays the saxophone. He has graduated from Greenville Tech College with an Associate Degree in Marketing and Advertising. He is a young man, waiting to take on the world. Actually, he is Marketing Consultant CPC.
He believes the world belongs to him!
» Email: exec.asst@chapmanfoundation.com
Regina Brooks-Gilmore born June 12, 1967, is married to Darryl Gilmore. She is the mother of two, Antonio Brooks and Tamara Gilmore. She also has two beautiful grandchildren Dallas and Aaliyah Brooks. She's a Model/Actress/Producer. Regina landed a leading role on the TV Sitcom CHANGES where she played Sam Richardson and she's currently working on other modeling and filming projects. She takes pride in how far she's come and have faith in how far she can go.
» Email: jmcirelli@aol.com
John Cirelli has been a Greenville native since 1966. He is an insurance broker of Cirelli Insurance Services. He has a Bachelor of Science Degree in Business Administration from the University of South Carolina. After working for several insurance companies on a corporate level, he started Cirelli Insurance Services providing insurance for employers and individuals since 2000.
2002 – 2009: (Served on the board of directors for Aid Upstate).
2009 – Present: (Serves on Board of Directors for CFI).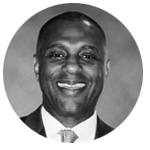 » Email: donnell.drumm@gmail.com
He was born and raised in Greenville, South Carolina. He received a Bachelor of Science degree in Applied Mathematics from the University of South Carolina in 1987. Before Mr. Drummond joined CertusBank in Greenville, SC, he worked for several large national banks in Atlanta, GA and Ft. Lauderdale, FL, a Georgia state housing agency, and an affordable housing division of Fannie Mae. Within his 26 years of experience in banking and finance, he has held various positions in real estate underwriting, community development, wealth management, and retail banking. Donnell joined CertusBank in September 2011 as a Branch Manager. In March 2013, He accepted the role as Community Development Manager for the bank. In this role, he is responsible for coordinating CertusBank investments in underserved communities, which include Low Income Housing Tax Credits, New Market Tax Credits, and Tax-Exempt Bond Financing. He is responsible for debt financing on low to moderate income housing projects. Donnell will coordinate educational programming and outreach for CertusBank markets (i.e. financial literacy). In this capacity, Donnell will assist the Mortgage Company to create specific programs targeting traditionally underserved communities. During his leisure hours, Donnell has given his time to the Boys Scouts of America and Big Brothers Big Sisters. He also enjoys listening to jazz music, reading, and exercising.
"People will forget what you said and people will forget what you did, but people will never forget how you made them feel." - Anonymous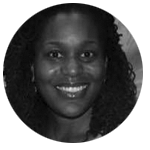 » Email: stacydouglasfoundation@gmail.com
Stacy Douglas is an Army Brat, Navy Veteran, AirForce Mom, Author, Philanthropist, Entrepreneur, and Activist. She has served nearly 18 years in the Federal Government, 13 of those with the Internal Revenue Service as a Tax Law Specialist and Revenue Officer; and is a Lifetime member of the Veterans of Foreign Wars (VFW) Post 6734. Stacy has lived and traveled throughout the world to places such as; Italy, Greece, Israel, Bahrain, Puerto Rico, Spain, France, Yugoslavia, Czechoslovakia, Hawaii, and Germany. She is the founder of the Stacy Douglas Foundation which serves the community with a "History through hip-hop" program. The program allows for the integration of music along with economic and parenting education.
» Email: instituteofnailartistry@yahoo.com
Original from Puerto Rico, moved to the US in 1996, open my first beauty salon in 2000. Moved to South Carolina in 2005, and in 2007 I opened my first salon. in 2011 I opened the first bilingual nail technology school in South Carolina. then in 2013, I opened the Esthetics program, and just YESTERDAY, I got the approval to open the COSMETOLOGY PROGRAM. So we are now a full beauty school. In 2013 I received an award as the ENTREPRENEUR OF THE YEAR 2013, from the Hispanic Chamber of Commerce in S.C. In 2012 I was recognized as the Entrepreneur of the Year for Click Magazine.April 2013 I won first place in a Myrtle Beach Nail Competition, with ACSP, and I work really hard every day to get better. Doing so, help me empower women and help them get better in life.
» Email: tracebykris@gmail.com    
Kristen was born in Athens, GA the middle child and only girl of 3. Unlike her family members, Kristen always struggled with her weight. In 2013 she had ballooned to 220lbs at 5'4. But through perseverance and hard work, she lost 98lbs in 9 months. She went on to become a 3-time award winning body builder, complete her personal training and fitness nutrition certification, and set to receive her Health Coach certification in November of 2017 and is currently working on her BS in Sports Medicine with a minor in Psychology. Kristen has dedicated her life to empowering others by helping them understand how her journey to health couldn't have been achieved without mental strength flexibility, endurance, and power, all things she learned while pushing herself to greatness in fitness. It's on this basis that she founded her company T.R.A.C.E or Train Right And Changes Everything. 
"Everything you learn in the gym, the studio, on the track, or the field can be applied to life to help you not only succeed but excel. With the proper training, you can change everything."
» Email: purnelli95@yahoo.com
Jerrold I. Purnell is knowledgeable and exceedingly sharp about the beauty industry for over 15 years. Purnell's God-given talents as a leader allow him to be able to overcome and adapt to achieve goals for business, company, and self. His go-getting attitude highlights his performance in several categories, which makes Purnell a real asset to any company in this 10 billion dollar beauty industry. As his career transcended, Purnell has moved on to work for some of the biggest conglomerates in the beauty industry like Soft Sheen Carson and Chapman Products Inc. Purnell has gone on to founding Power Alliance in 2002, an organization to better serve and to ensure that finance cosmetologist was acquainted and trained about the products they are using.